Junior Results 2022
Under 18 Midland League Match 1st May v Cambridgeshire at Market Harborough G.C.
Under 18 Midland League Match 1st May v Leicestershire & Rutland at Market Harborough G.C.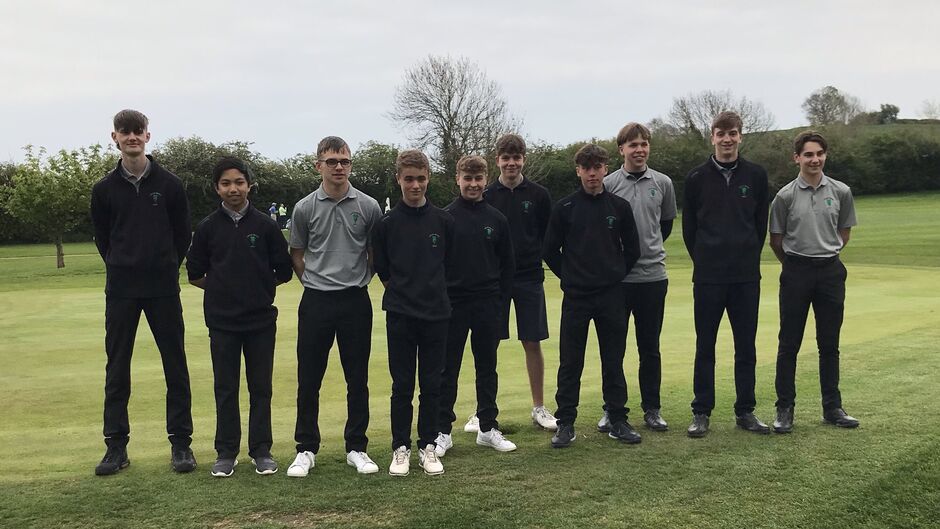 Under 18 Team that played against Cambridgeshire and Leicestershire & Rutland
------------------------------------------------------------------------------
Jennings / Peggotty Cups
Lincoln Golf Club 8th April
The weather was kind but with a chiller wind, the welcome was great and the event had 39 entries on the day. The club captains conducted the presentation with the County presidents.
A high number of entrants and families stayed to support the presentation. The results were as follows:
BOYS GROSS EVENT
First Zander Charlesworth 71
Second Jack Emery 72
Third. Dylan welford 73

BOYS NETT EVENT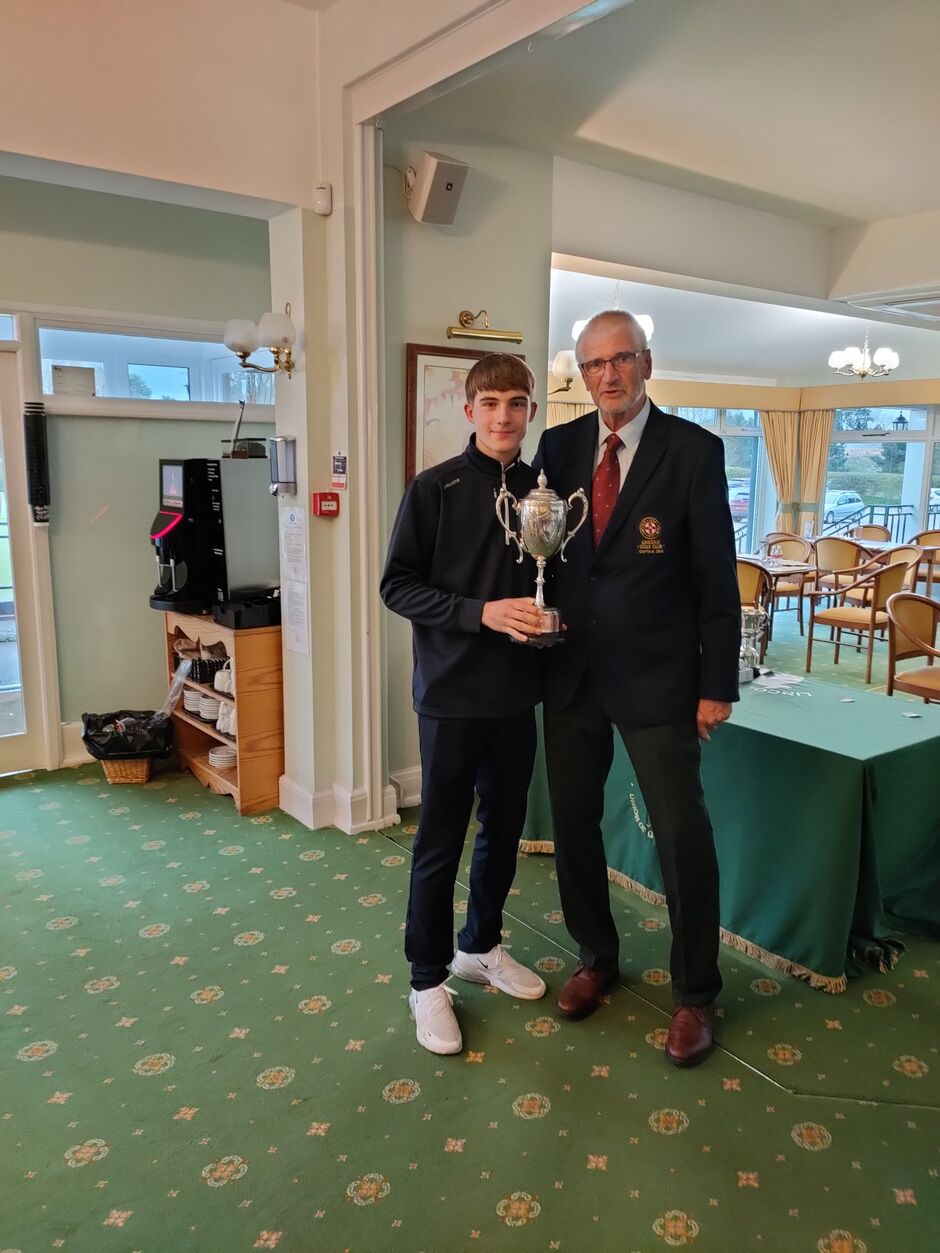 First Declan Goodfellow Nett 64 (handicap 24)
Second Max Williamson Nett 65 (handicap 10)
Third James Henderson Nett 67 (handicap 24)
Boys vs Girls @ Kirton Holme 20th March
The annual boys vs girls event took place with 8 boys playing the girls in singles matchplay. All the games were played in a great spirit
and everyone thoroughly enjoyed the hospitality of Kirton Holme GC.
The boys won a close match 5 to 3.
The boys were represented by Louie gooderson, George Emmerson, Harry Taylor, Will Hallowes, Archie Qualtrough,
Daniel Agapito, Ben Larder and Henry Price, well done to all.